Non-Contact Infrared Thermometer (Singapore & Malaysia)
As our economy resume business activities, its compulsory for all visitors that entering offices/buildings to go through temperature screening. In light of such requirement, we have catered the following infrared thermometer to help you in managing the Safe Entry practices more efficiently.
Non Contact Stand/Wall Mounted Infrared Thermometer
Are you still using the hand held thermometer to take temperature for your staffs, students, visitors or even customers? Frustrated to see the queue getting longer due to the slow process? Cut the long queuing time by using our Hi-speed Auto Thermometer. It helps you to speed up the mass screening process, improve productivity and reduce workloads of your staffs, so that they can focus on other important tasks.
Contactless Infrared Thermometer features
Fast Temperature Taking in 0.1 second
Completely hands-free, non-contact, avoid cross infection
AI infrared thermometer
Vocal prompting
Automatically and quickly measure body temperature
High Accuracy, +/-0.2 degree
One Week Standby on battery (4pcs of AA batteries)
Adjustable threshold temperature to trigger alarm
Alarm Function to alert you when high temperature detected
Options to switch between Degree Celsius and Fahrenheit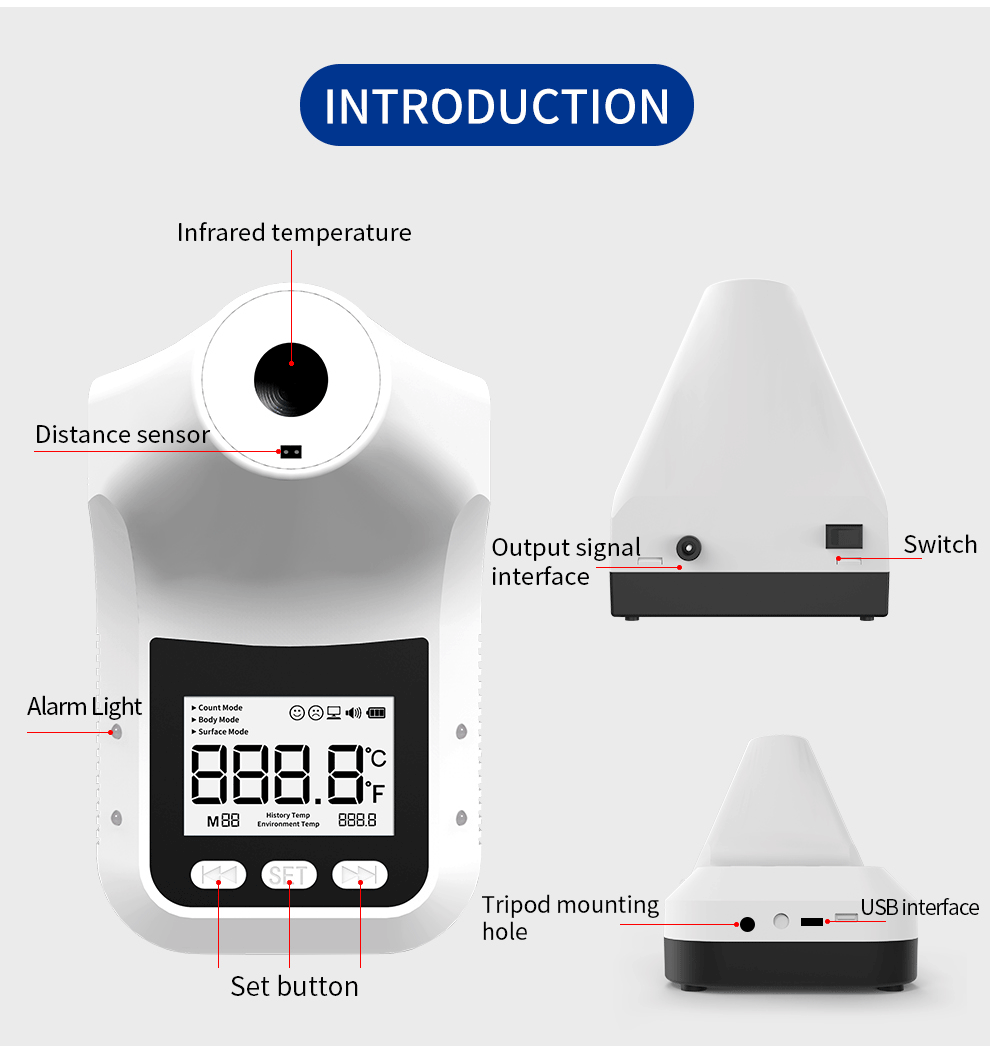 We provide local support and delivery to Singapore and Malaysia. Do
contact us
if you need any assistance.