Malaysian Supplier for MIFARE Cards | EM Proximity Cards available in blank or custom-printed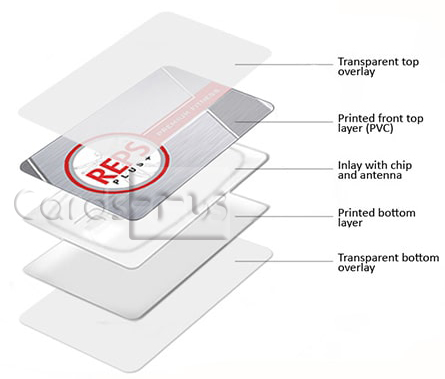 MIFARE and EM Proximity RFID Cards suppliers in Malaysia has witnessed the tremendous growth in the past decade of these RFID cards dominating the various fields of RFID application. Cards-r-us Malaysia, with an extensive customer base for plastic cards in the regional market, carries the widest range of MIFARE and EM Proximity cards to satisfy all different requirement of our customer in the fields of RFID application, with exceptionally competitive prices.
Today, RFID technology has many valuable applications in the worlds of business, healthcare, security access, finance, transportation and many other industries. The many ways that this contactless smart card technology is used has led to a diversification of RFID systems, thus a variety of RFID cards have been manufactured to cater for different types of system and applications.
In general, all RFID cards can be categorized into 3 main types in accordance to their operating frequencies
Low frequency (LF)
This band includes radio frequencies from 30 – 300 KHz. They have a relatively slow read speed and a short read range of about 10 cm.
EM4200 (or the fully compatible TK4100) is the most popular among the Proximity RFID cards that operate in this Low Frequency bandwidth. It operates on a frequency of 125KHz and can be read by a wide range of access control readers. The EM4200 cards offer a CMOS integrated circuit intended for use in electronic Read Only RF transponders., they are commonly found in the application of time attendance, access control, livestock tracking, asset management and etc.
Other LF RFID cards: The NXP Hitag series, HID Prox card II
High frequency (HF)
These cards have a slightly faster read speed and a read range of 10 cm – 1 m. This band operates in the 3 – 30 MHz range and may exhibit moderate sensitivity to interference. Cards tuned to this frequency are used for payment systems, ticketing, and some data transfer applications.
RFID card fall under this category is none other than the infamous MIFARE family.
Operating at 13.56Mhz, compliant to ISO-14443 type A protocol, the MIFARE family has a wide range of products that suit different requirements and applications. Some of the mainstream products in the MIFARE family include
MIFARE Classic – the longest history in the MIFARE family, available in 1K and 4K memory chip with read/write capability, this is one of the most popular among the entry level products for RFID application, due mainly to its affordability. As such, they can be widely found in application such as membership cards, stored value cards, access cards and etc.
MIFARE Ultralight – embedded with a smaller capacity memory chip ranging from 40 ~ 144Bytes, are ideal for low-cost, high-volume applications such as public transport, loyalty cards and event ticketing, serving as the perfect contactless replacement for magnetic stripe or barcode, addressing the trend of switching entire systems to purely contactless solutions.
MIFARE Plus family – offered a higher level of security, it incorporates AES and DES/Triple-DES encryption standards, as well as an older proprietary encryption algorithm. This is best suited for application that requires more stringent security, such as stored value payment solutions, access control.
MIFARE DESFire – has more hardware and software security features than the standard MIFARE Classic chips. It is solid programmed with DESFire operating system that offers a simple directory structure with files, similar to what is typically found on contact smart cards. The MIFARE DESFire product family consists of MIFARE DESFire EV1 and MIFARE DESFire EV2 products and is ideally suited for solution developers and system operators building reliable, interoperable and scalable contactless smart card solutions. It targets multi-application smart card solutions in identity, access control, loyalty and micropayment applications as well as in transport schemes. MIFARE DESFire comes in 2 / 4 / 8K memory.
Ultra-high frequency
The UHF bandwidth operates between 30 MHz – 3 GHz. To prevent interference, regions set their own parameters regarding UHF bandwidth assignments; most regions assign the range of 900 – 915 MHz to UHF cards. This fine calibration helps prevent interference with signals. Examples of UHF smart chip are Alien Higgs H3, Ucode Gen2
Generally, RFID cards should fall into any of the 3 categories as mentioned above, however, there are also cases whereby application required hybrid cards which embedded different frequency in one card, and they are known as dual frequency cards. Whatever the case may be, we at Cards-r-us is here to provide you the right RFID card that suits your applications, you can choose to have them full colour printed with various types of finishing you could have on a normal PVC cards, or just simply in blank white RFID cards. Get in touch with our sales experts to find out what we can offer.